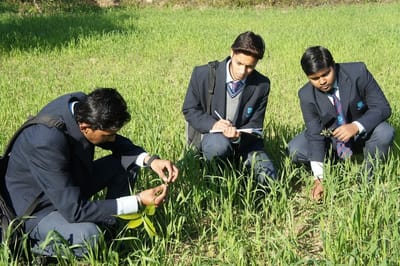 The Radicle Foundation support deserving students who wish to attend agricultural schools in the future.
The Radicle Group is proud to be a true South African enterprise. We believe that, despite economic, political and socio economic challenges we face in our country, there is no place in the world like South Africa.
In order to maintain quality of life for all in South Africa it is essential that we all make a positive contribution. The Radicle Group believes the improvement of the national education system and educational opportunities for all children in South Africa is key. We need to improve the opportunities for all deserving students and learners to study at the best schools and universities. These learners are the leaders of tomorrow and will be crucial to a successful future in South Africa.
In an effort to make a small contribution we sponsor the school fees of deserving learners at some of South Africa's top schools. This is an attempt to create an opportunity for these children to maximize their talents. It is our intention to expand this project with specific focus on agricultural schools.
The Radicle Foundation was founded for this purpose to support more deserving students who wish to attend agricultural schools in the future. The Radicle Foundation will manage and promote this project independently from the Radicle Group. The Radicle Group will be one of the main sponsors, together with other contributors who share this vision with us. We are currently in the process of applying with SARS for donations to the Foundation to be Tax deductible.
The Radicle Group sponsored a cycling team in this year's Cape Epic. These two men endured 691 km (13 250 meter climb!) of The Untamed African MTB Stage Race to raise funds for the Radicle Foundation. Enough funds were raised to subsidise the school and accommodation fees of one deserving learner. A learner who would not be able to attend an agricultural school without the support of the Radicle Foundation.